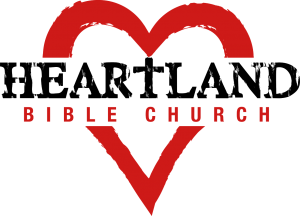 Guard the Heart's most flourishing ministry is Heartland Bible Church. Heartland is a small church plant designed to bring people into a closer relationship with Jesus Christ. While preparing a message in the book of Acts, Pastor Rod was moved to start doing church a new way.
He realized that most people come to church for a few basic reasons. They want to commune with God. They want to learn about Him. They want to fellowship and connect with other believers. As they grow, they want to serve and learn to use their spiritual gifts.
With a master's degree in Christian Leadership and a master's degree in Education (along with decades of experience as a high school science teacher), Pastor Rod realized that people have always learned optimally when they are interacting and engaged in a discussion.
People aren't equipped by watching and listening…they are equipped by doing.
If learning about God and connecting with other believers are the reasons people come to church, then perhaps church should be be a lot less formal and a lot more personal.
It was for these reasons that Heartland Bible Church was birthed.
Heartland Bible Church is a discipleship-focused church that encourages each person to have an authentic relationship with God and with others. Our church takes a hands-on approach to ministry and we often watch spiritual champions emerge.
This is our story and why we've come to do church with a radically new (but actually old) way of thinking!
For more information about Heartland Bible Church please click HERE.